We are a "spin-off" company from a law firm, which allows us to deeply understand the needs of the legal industry. We are focused on continually building and developing a reliable ecosystem that generates Legaltech solutions to drive value generation for lawyers in the new legal era.
We started with Latin America but we are going around the world!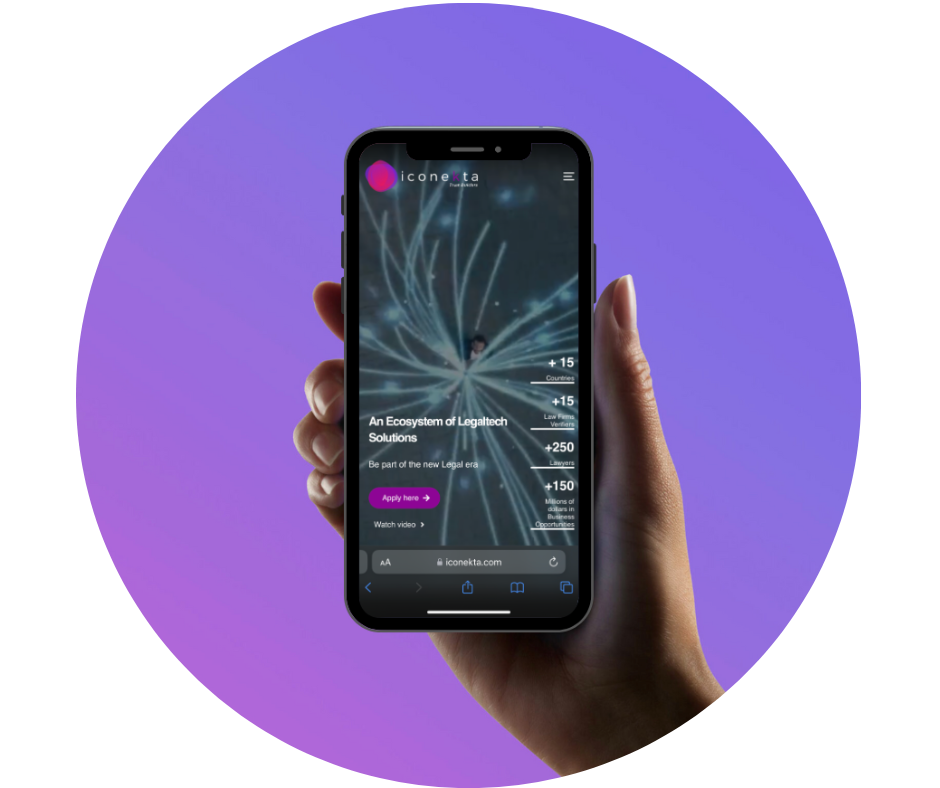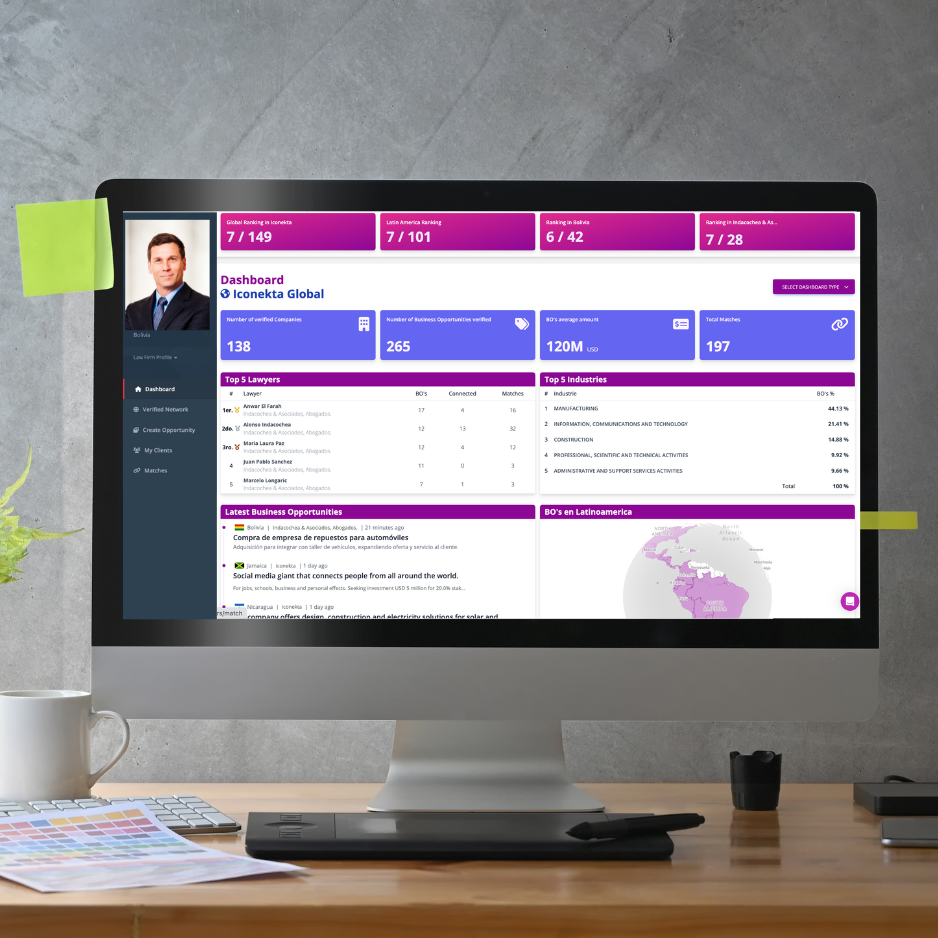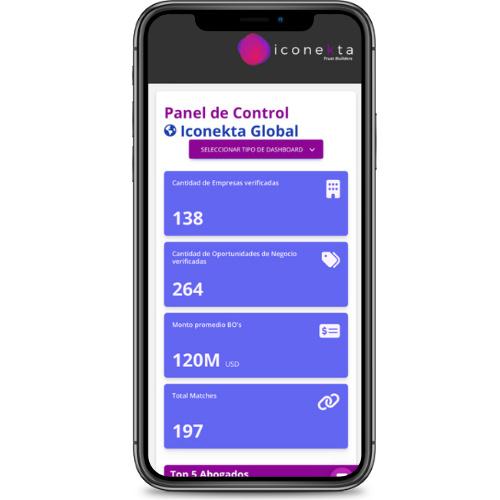 Iconekta BOG a B2B Platform
Our first legal tech solution focused on revenue generation for lawyers and their clients.
Iconekta (Business Opportunity Generator - BOG)
The first Legaltech solution in Latin America focused on generating revenue for lawyers and their clients. Iconekta BOG is a digital platform that allows for discovering and connecting business opportunities among clients of the region's major law firms thanks to the developed matchmaking algorithm. 
All business opportunities are previously verified by law firms and organized according to the following needs: